Enhance 2023 Holiday Sales: Up to 70% Off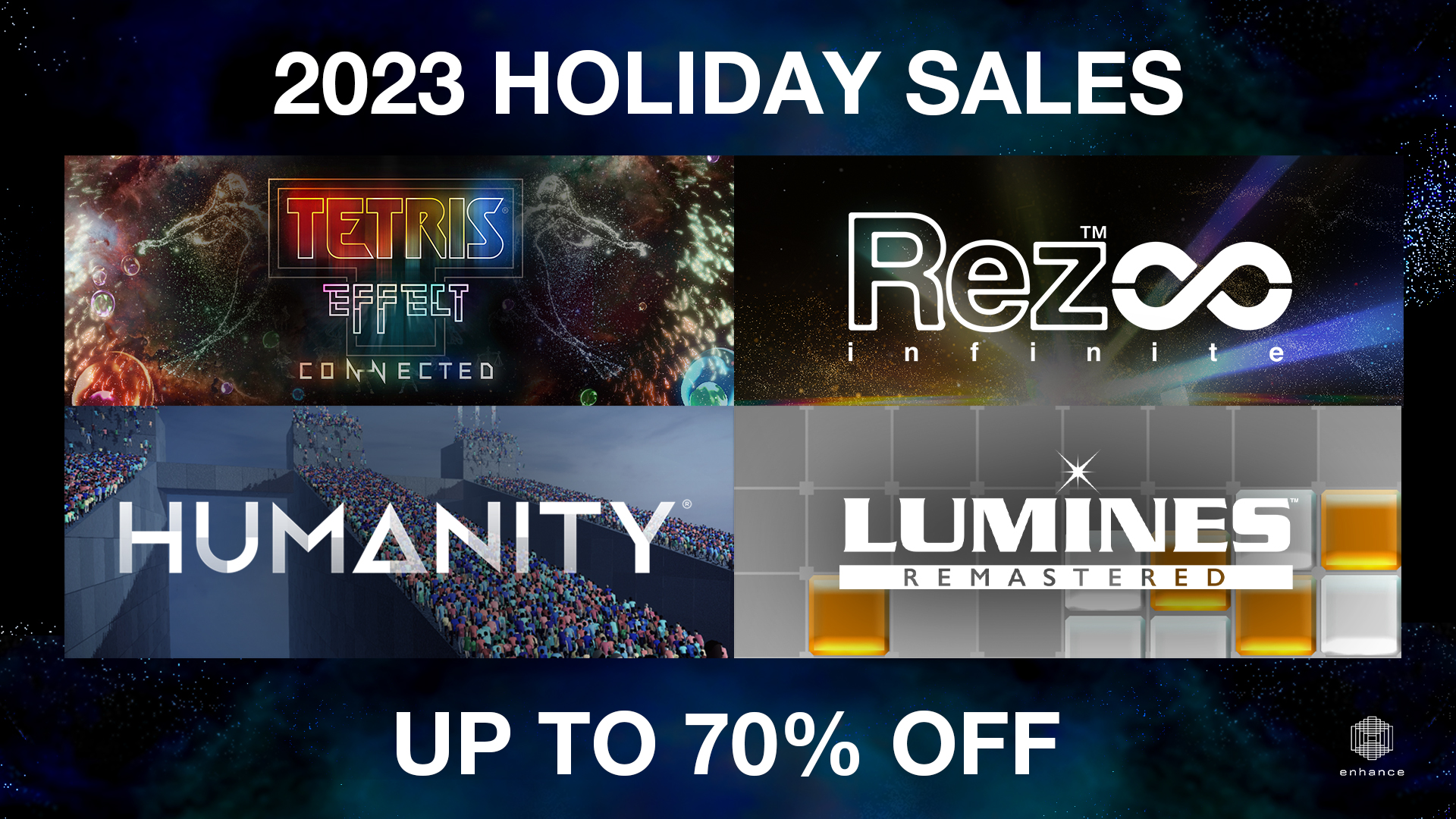 The holidays are here. All Enhance games will be on sale this holiday season and you can save up to 70% on our titles!
Whether you're looking for a new Shiba Inu puzzle adventure to explore with HUMANITY, a breathtakingly reinvented solo and competitive multiplayer Tetris experience with Tetris Effect: Connected, a thrilling journey of sights and sounds and shooting action with Rez Infinite, or high-energy, block-dropping action with Lumines Remastered, we've got something for everyone.
Check back regularly here or on X and Discord for new discounts.

CURRENT SALES
PlayStation Indies Sale (Nov. 15 – Nov. 29)
Nintendo Switch Europe Black Friday Sale (Nov. 16 – Dec. 3)
PlayStation Black Friday (Nov. 17 – Nov. 27)
Humble Store Black Friday Sale (Nov. 17 – Nov. 28)
Xbox Black Friday Sale (Nov. 17 – Nov. 29)
Nintendo of America Cyber Deals Sale (Nov. 20 – Dec. 3)
Steam Autumn Sale (Nov. 21 – Nov. 28)
Bandcamp Sale (Nov. 21 – Nov. 30)
TECWC 2023 Merch Sale (Nov. 21 – Dec. 18)