HUMANITY® (Official Soundtrack) by JEMAPUR Available on Bandcamp, Spotify and more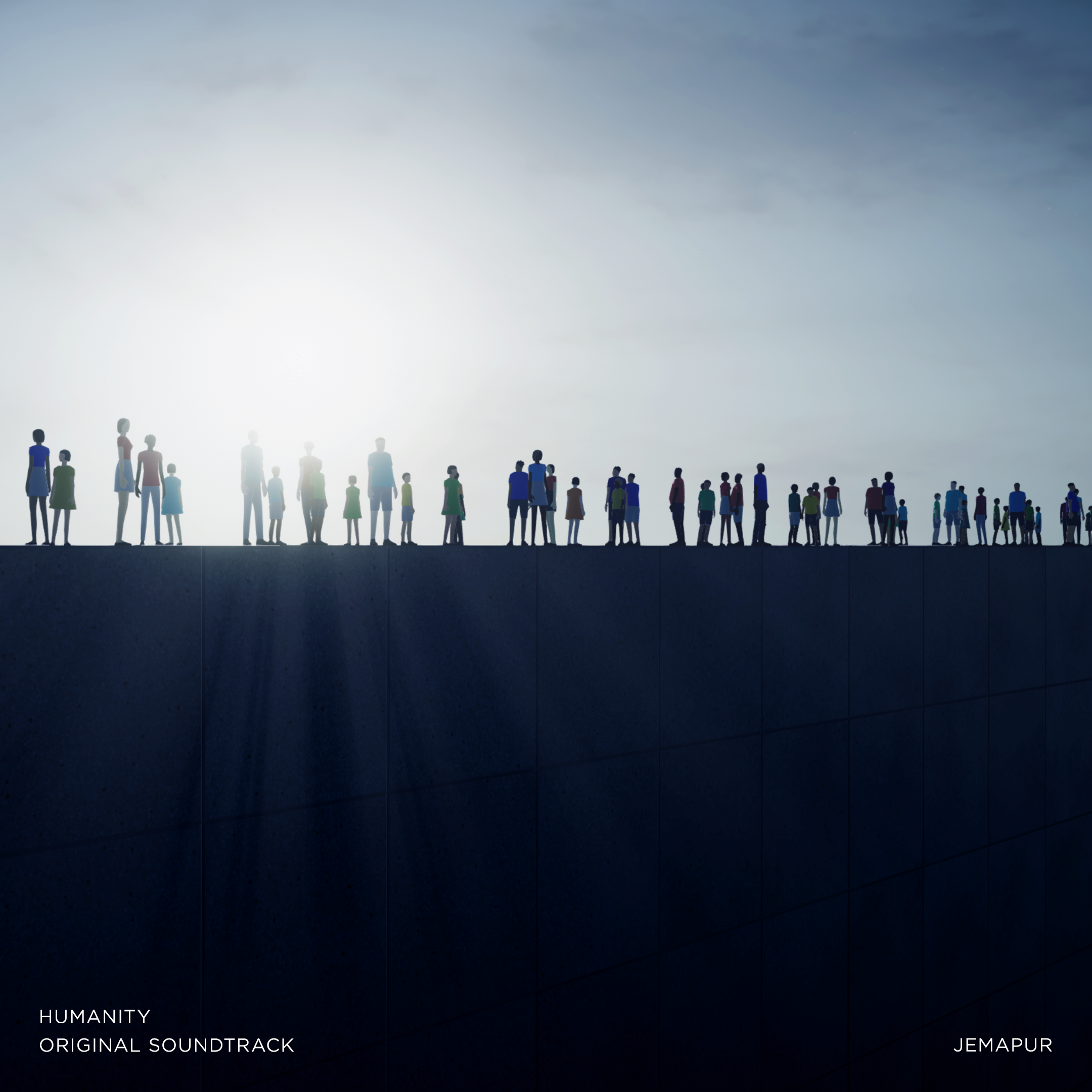 Reviewers have been raving about the HUMANITY soundtrack. Read more about the 26-track ambient electronic album available now to stream or purchase digitally.
"Humanity also includes a brilliant vocal synth-driven score with some piano and other synthetic elements layered in that could only be described as a vibe."


-IGN

"Its puzzles come wrapped in a beautiful package, from its minimalist visuals to its excellent clicky electronic beats."


-Game Informer

"Its abstract visual style, strange premise and trippy soundtrack all sit on top of its unique brain-teasing challenges."


-GameSpew

"Add in a striking, minimalist style and suitably ethereal music, and you have a game that feels very refreshing and original."


-Push Square

"Incredible soundtrack with thumping beats."


-PlayStation LifeStyle
HUMANITY (Original Soundtrack) by JEMAPUR is a sonic exploration of the game where you become a dog to command massive, marching crowds of people to jump, turn, push, float, shoot, and climb their way to salvation. The soundtrack contains 26 tracks and features a variety of instrumental, experimental, and ambient electronic tracks that uses harmonic vocal samples and live-coding to perfectly capture the game's epic scope and emotional depth.
Available for digital purchase (high-quality audio options):
Stream here:
ABOUT JEMAPUR
JEMAPUR is a wave addict, electronic musician, sound designer and coder.
His obsession with the sensations created by frequencies and waves has led to various experimentation and research in areas that not only influence but extend the perceptual and cognitive activities of the experiencer. His method? By using modular synthesizers to create phenomena as sound ecosystems that continue to transform in time in space.
JEMAPUR has composed music for a number of films and exhibitions, including the documentary film "Tower of the Sun" (2018) and the month-long exhibition "RESONANCE: Synesthesia + Feedback" in 2019 at De School in Amsterdam with the sculptor Victoria Galvani. He has also released several albums, including "Mode Cleaner" on Omen Wapta in 2021 and three albums on UN_N in 2023.
ALBUM CREDITS
Released May 15, 2023
© 2023 Enhance Experience Inc. © tha ltd.
Composed, produced, programmed, recorded, mixed, and mastered by JEMAPUR / Courtesy of tha ltd. / Published by Enhance Experience Inc.
Voice by Miyu Hosoi (except for track 10 and 15)
TRACKLIST
1. THRIVE
2. GO
3. TRACE
4. INTERSECT
5. BOUND
6. LEAP
7. DRIP
8. ROTATE
9. STREAM
10. DIG
11. COMBINE
12. SWAY
13. CREATE
14. TRANCE
15. MELT
16. SWARM
17. WEAVE
18. SWIM
19. PRAY
20. OBSERVE
21. HOOK
22. FLOAT
23. TWINKLE
24. PRIMITIVE
25. RUSTLE
26. MINGLE